We design websites and redesign websites. We design leaflets and other promotional material. We register domain names and provide web hosting. We Video.
We Photograph. Whether you are in Worcester, or elsewhere, contact us to discuss how we can work with you to enhance your web presence.
Web design, Graphics, Photography and Video. Whether you are a new or existing company, an individual, or charity, you want to make your marketing work for you. Worcester's leading web design company provide excellence as standard.
Top Class Web Design
We create Websites that are designed to fulfil their purpose.
Marketing that works
We use a mix of techniques to provide a marketing service that brings results. Keeping your target audience engaged is key.
Why Choose Kalista Design?
Kalista design can help you optimise your website,to meet the expectations and needs of your viewing public. We guarentee an end product that is to your satisfaction. The service doesn't end there though. We offer packages of updates and maintenance for your website as part of the annual hosting package.
Web design from Worcester UK
We are right in the centre of Worcester and would love to work with businesses in Worcestershire and throughout the whole of the UK. Read more…
Recent examples of web design
Galleria Italiana is Worcester's newest and must exciting Italian Restaurant. They required a clean and elegant layout to mirror their Worcester restaurant.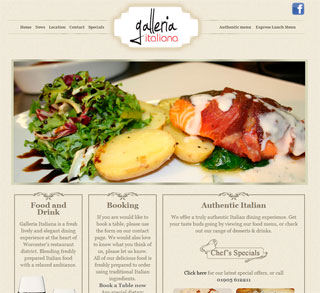 We have a web design solution for your needs as a business, charity, club, organisation or individual.
Web design packages available including:
Professional Web Design
Search Engine Optimisation (SEO) Design
Graphic Design and Logos
Hosting and Domain Management
Photography
Email Services
Request a quick quote – 07891 512081
Web design with quick turn around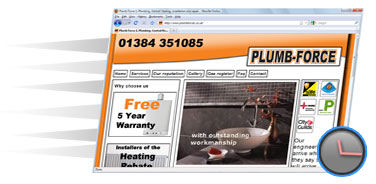 If you need us to, we can turn a website around within a few days. Depending on the type of project, we can have a website designed and running in 24 hours.
Latest Web article